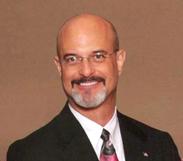 Dr. Bruce S. Allen
Honorary Consul of Liechtenstein to the South and Southeastern United States
Dr. Bruce S. Allen holds a Phi Beta Kappa, Magna cum Laude Bachelor of Science degree in chemistry from the University of Georgia and an Alpha Omega Alpha honors Doctor of Medicine degree (M.D.) from the Medical College of Georgia. After medical school, Dr. Allen studied internal medicine and dermatology, and was then board certified in Dermatology in 1980. From 1980 through 1994 he practiced dermatology and skin cancer surgery in both the academic and private practice arenas, after which he retired from medicine and has since been fully engaged in the field of business, and has served on several Boards of Director in a number of areas such as banking, broadcast and media, cultural activities, and the non-profit industry.
In July of 2007, the Prince and Prime Minister of Liechtenstein appointed Dr. Allen to be the first Honorary Consul of the Principality of Liechtenstein in history. His consular jurisdiction is the Southern and Southeastern United States of America, he is Head of Post, and his consulate is located in Bibb County, Georgia, USA. He is a member of the Atlanta Consular Corps, and the Macon Consular Corps. As Consul of Liechtenstein, he has served on the Board of Chancellors of The Consular Corps College in Washington DC, and he currently serves on the Board of Directors of the Atlanta Consular Corps where he is also the Protocol Liaison Officer. He is an Ex-Officio Member of the Board of Directors of the Goethe Zentrum/German Cultural Center in Atlanta, and serves on the Advisory Committee of the World Chamber of Commerce.