As Liechtenstein does not have an army or any defense agreements with its neighbors, the international rule of law is fundamental to Liechtenstein's recognition as a sovereign state. In addition, international organizations allow for Liechtenstein to have a voice in the global arena.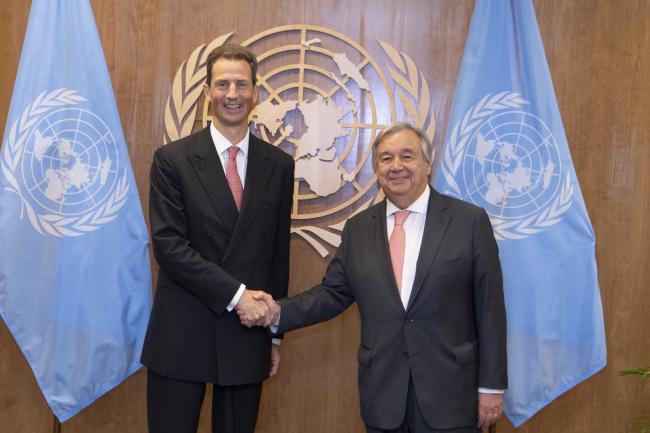 Liechtenstein prides itself on its engagement with the international community. Over the years Liechtenstein has placed special emphasis on becoming active in international humanitarian cooperation and human rights with a focus on the rights of women, rights of children, fight against torture and the fight against arms and land mines.
Liechtenstein also places great importance on issues dealing with environment and sustainable development having fully ratified the Kyoto Protocol in 2004. Liechtenstein is also regionally active on environmental issues, especially those affecting the European Alps, which cover most of the principality.
Over the last 60 years Liechtenstein has become an active member of the international community:
1950: Liechtenstein joins the Statute of the International Court of Justice (ICJ)
1975: Liechtenstein joins the Organization for Security and Cooperation in Europe (OSCE)
1978: Liechtenstein joins the Council of Europe
1990: Liechtenstein joins the United Nations
1991: Liechtenstein joins the European Free Trade Association (EFTA), currently comprised of Liechtenstein, Iceland, Norway and Switzerland
1995: Liechtenstein joins the European Economic Area (EEA), currently comprised of all European Union member-states plus Liechtenstein, Norway and Iceland
1995: Liechtenstein joins the World Trade Organization (WTO)
2014: Liechtenstein becomes a Permanent Observer to the Organization of American States