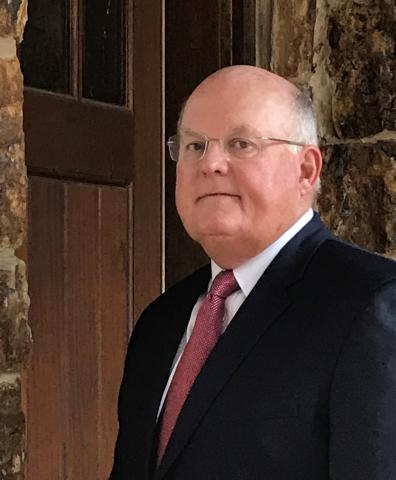 Dennis Houston
Honorary Consul of Liechtenstein to South Central United States
Mr. D. M. (Denny) Houston retired from Exxon Mobil on May 31, 2010, after more than 35 years of Company service and about 40 years of experience in the Oil and Gas Industry. His positions at retirement were Executive Vice President Refining & Supply Company, Chairman and President of ExxonMobil Sales & Supply LLC, and Chairman of Standard Tankers Bahamas Limited. Mr. Houston's primary responsibilities included managing the supply, marine transportation and pipeline businesses for Exxon Mobil Corporation on a global basis.
Mr. Houston holds a Bachelor of Science degree in Chemical Engineering from the University of Illinois and an Honorary Doctorate of Public Administration Degree from Massachusetts Maritime Academy. He joined Exxon Company, U.S.A., in 1974 and progressed through several engineering and supervisory assignments at the Baton Rouge Refinery.
From 1979 to 1981, Mr. Houston held various coordinating positions in Exxon Company, U.S.A.'s headquarters in Houston. He transferred to the Baytown Refinery in 1983 as Technical Manager and subsequently assigned as the Mechanical Superintendent.
In 1985, he returned to Houston, where he served as the Lubes and Planning Manager in the Refining Department and later became the Operations Manager in the Supply Department. Mr. Houston was appointed Deputy Managing Director of Esso Singapore Private Limited in 1988 and then Chairman and Managing Director in 1989.
Mr. Houston transferred to Exxon Company, International's Florham Park, New Jersey headquarters in 1992 as General Manager of the Supply Department. In 1994, he was named Vice President, Supply and Transportation, Exxon Company, International.
Mr. Houston was on the Exxon Mobil merger transition team and was named Executive Vice President of ExxonMobil Refining & Supply Company at the time of the merger.
Mr. Houston has also been an active member in several organizations, as follows:
Director of PBF Energy L.L.C. and PBF Holding Company, L.L.C
Director of ABS Group
Non-Executive Director Argus Media Limited L.L.C.
Non-Executive Director GasLog Ltd.
National Infrastructure Advisory Council (President G. W. Bush appointee)
Chemical Sciences Leadership Council (CSLC) at the University of Illinois
Washington, D.C., Regional Cabinet Member and National Engineering Council, Washington University at St. Louis
Advisory Council - Center for Energy, Marine Transportation & Public Policy at Columbia University (CEMTPP)/ Massachusetts Maritime Academy Foundation Board
American Institute of Chemical Engineers Mr. Houston resides in Houston, Texas, and is the Chairman of DM Houston Consulting, LLC.