Friday, September 23, 2022
From 13 to 16 September, the Foreign Affairs Commission of Liechtenstein's Parliament, consisting of five members of the Landtag, led by Chairman Manfred Kaufmann, traveled to Washington, DC.
The purpose of the visit was to hold political talks with members of the Biden Administration and the US Congress, as well as exchange views on current geopolitical and domestic developments.
While on Capitol Hill, the members of the Commission had the opportunity to meet with a Chairman and other members of the Congressional Friends of Liechtenstein Caucus for an open discussion. The Caucus has existed since 2007, consists of 20 bipartisan members of the House, and is a vital pillar of US-Liechtenstein relations in raising awareness and exchanging dialogue. The group also met with Congressman Gregory Meeks, Chairman of the House Foreign Affairs Committee.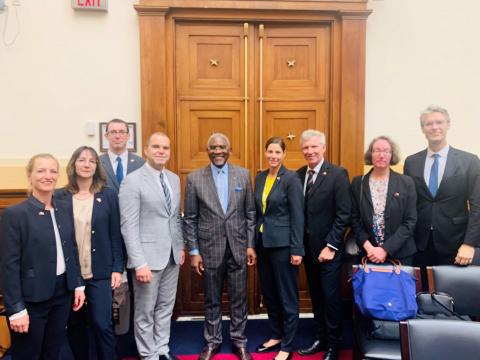 The Commission held various discussions on Liechtenstein's close economic and commercial relations with the US in key sectors, such as construction, medical products and audio-visual equipment. They also exchanged views on the geopolitical challenges resulting from Russia's illegal invasion of Ukraine and tensions with China. The Commission voiced its wish for the US and Liechtenstein to negotiate a tax treaty, which would increase legal security and allow for increased investments and job growth.
Chairman Manfred Kaufmann stated: "At this time of great challenges for our free and democratic societies, it is essential to be able to count on the longstanding friendship between Liechtenstein and the US. Our talks in Washington provided an excellent opportunity to explore ways to deepen our partnership together."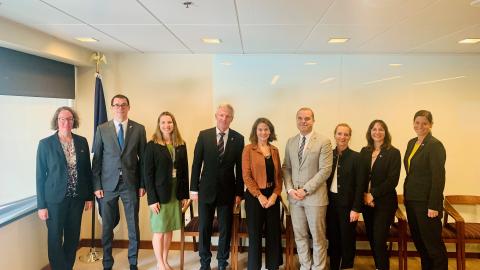 From the US Administration, the Liechtenstein delegation met with Robin Dunnigan, the State Department's Deputy Assistant Secretary in the Bureau of European and Eurasian Affairs. Both sides discussed the current situation in Ukraine, joint cooperation in the area of international sanctions and the fight against corruption, as well as common multilateral interests, such as the fight against human trafficking.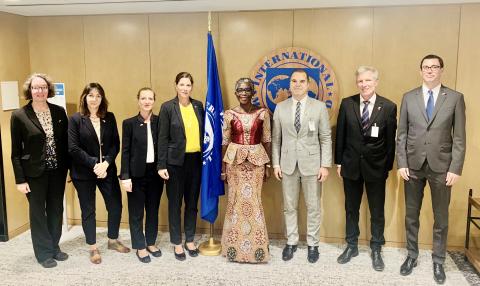 The Foreign Affairs Commission of Liechtenstein also visited the International Monetary Fund. In its last session, the Liechtenstein parliament voted overwhelmingly in favor of beginning the process to become a member of the IMF. After a substantive exchange with IMF experts, the Liechtenstein delegation met with the Deputy Managing Director of the IMF, Antoinette Monsio Sayeh, and other leading IMF officials for a discussion.
Georg Sparber, Ambassador of Liechtenstein to the US, hosted a reception in honor of the Commission at his residence, which was attended by people from Washington DC's political, economic, and cultural life as well as media representatives.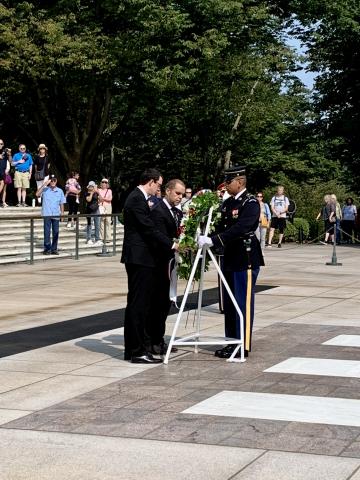 The Commission concluded their visit with a wreath-laying ceremony at the Tomb of the Unknown Soldier at Arlington National Cemetery, to commemorate the US Armed Forces members who gave their lives in the course of the liberation of Europe from Nazism during World War II.