The Embassy of Liechtenstein, in partnership with Women in International Security (WIIS), hosted a panel discussion about "Women in Politics: Challenges and Opportunities" on March 6, 2019. The event occurred at the Longworth House Office Building on Capitol Hill.
The discussion was co-moderated by the President of WIIS, Dr. Chantal de Jonge Oudraat, and Sarah Kenney, Program Assistant, WIIS. Panelists included Gwen Young, Global Women's Leadership Initiative Director at the Woodrow Wilson International Center for Scholars; Sandra Pepera, Director for Gender, Women and Democracy at the National Democratic Institute; Vasu Mohan, Regional Director, Asia-Pacific International Foundation for Electoral Systems; and US Congresswoman Abigail Spanberger (D-Virginia).
The following is a summary of the event from WIIS' website:
"Women make up 24% of seats of the 116th Congress, cementing the legislature as the most gender-inclusive in US history. As these representatives begin their work on Capitol Hill, Women In International Security (WIIS) and the Embassy of Liechtenstein held an ongoing discussion on female political participation and the Women, Peace and Security (WPS) Agenda. We heard from newly elected women representatives and a panel of experts about the challenges and opportunities facing women in politics. We also discussed the implementation of the Women, Peace and Security Act passed by the 115th Congress."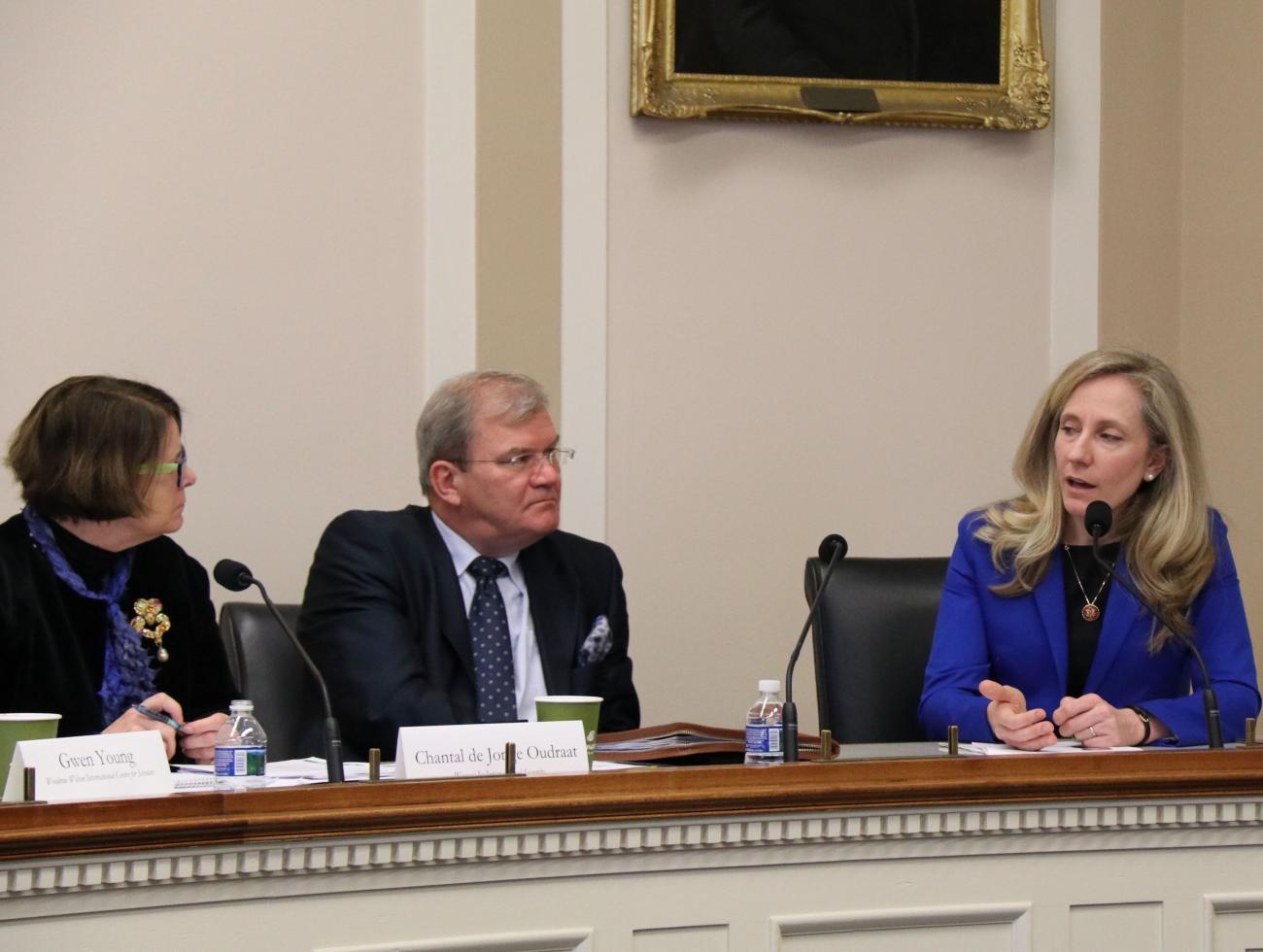 "Ambassador [Kurt] Jaeger warned of global backsliding for women in politics, noting a decrease in female parliamentarians in his nation of Liechtenstein. He found the gains evident in the 116th Congress inspiring and hopes that nations around the world sustain the momentum to secure full political participation for women."
"Gwen Young focused her remarks on strategic women's leadership and representation. Beyond striving parity as a general concept, we must strive for women to be positioned at the right tables to make an impact. While women's perspectives on matters of health and education are invaluable, their perspectives are sorely needed in discussions of defense and finance."
"Sandra Pepera stressed the importance of networks for women gaining political power. Men bring diverse, large networks to the table when they seek office, putting them at a great advantage. This trend is seen around the world. This dichotomy in social capital starts with the division at home, she contended. We must be serious about equity between men and women in the household as a model for evolving social structures. Sandra also touched on the ramifications of violence against women in politics. Violence against women in politics doesn't just affect the candidate; violence affects everyone around them."
"Vasu Mohan discussed how to get men engaged in the fight for gender equality. He proposed that there needs to be a greater recognition among men that until women are equal with them, men will never be able to reach their full potential. To achieve this level of recognition, Vasu identified two groups of men around which to target engagement efforts: 1) immediate family members of women in politics and 2) men in positions of power. The most significant barrier to change, he determined, is the force of gender roles."
"Congresswoman Spanberger shared her enthusiasm to join the 116th Congress' freshman class, a diverse and historically female group. On the topic of getting more women into politics, she observed that not enough women are running in the United States. When they do run, they tend to have success. She furthermore stressed the importance of representation in Congress, affirming that kids should be able to look around and identify with someone on the floor of Congress."
"Regarding her priorities in Congress, particularly in regard to her work on the House Foreign Affairs Committee, the Congresswoman outlined the following goals:
Reaffirm the importance of intelligence and diplomatic relationships

Reaffirm the value of NATO

Address tariffs and economic engagement with other nations such as the agriculture industry. Current tariffs are heavily impacting her community. Advocate for

fair trade policy without antagonizing trade partners and friends

Affirm the role of the US as a friend and partner in facing global obstacles, such as the war on terror"
To learn more about WIIS and it partnership with the Embassy of Liechtenstein on Gender, Peace and Security, please visit click here.