Thursday, March 10, 2022
In mid-February Ambassador Georg Sparber traveled to Texas. His visit to the Lone Star State began in Dallas with a private tour of The Warehouse on February 16. The exhibit "Sound as Sculpture" features a work on loan from the permanent collection of the Kunstmuseum Liechtenstein, a work by Emilio Prini called "5 sistemi percettivi per ambiente".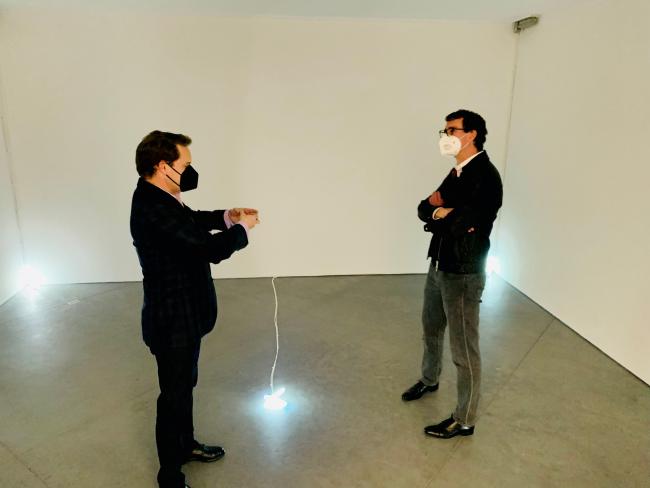 On February 17, Ambassador Sparber visited the corporate headquarters of Hilti North America. There he met with corporate leadership to learn about Hilti's US operations. Hilti, founded in Liechtenstein in 1941, is a global leader in providing technology-leading products, systems and services to the worldwide construction industry, such as powder-actuated fastening, drilling and demolition, diamond coring and cutting, among many others. In addition, Hilti offers numerous services such as project management and is also on the forefront of Business Information Modeling, or BIM, offering advanced digital building tools and 3-D modeling that enhance efficiency, lower costs and speed up production. Hilti North America employs approximately 2,800 people in the US and continues to grow. New and innovative Hilti products include cordless, battery-operated tools allowing for greater operability across projects and increased safety. In late 2021, Hilti acquired Fieldwire, a San Francisco-based technology company of about 300 employees, for a purchase price of approximately $300 million. Fieldwire is a leading jobsite management platform for construction.
Later, Ambassador Sparber flew to Houston where he met with Liechtenstein's Honorary Consul to the South-Central regions of the US, Dennis Houston. The two discussed ways to increase Liechtenstein's presence in Texas and its bordering states.
On February 18, Ambassador Sparber traveled to Alvin, Texas, home to the US and global headquarters of RiceTec. RiceTec, owned by the Princely Family of Liechtenstein, is a global leader in hybrid rice seed development and sales. With locations in Alvin, TX and Jonesboro, AR, RiceTec employs 330 people in the US and is the top employer in Alvin. Ambassador Sparber met with many members of RiceTec's leadership and project heads and was accompanied by US Congressman Randy Weber whose district encompasses Alvin. Globally, 250,000 farmers use RiceTec seeds. Over 70% of the long grain rice grown in the US, excluding California, is from RiceTec contributing a large amount to the US' agricultural supply chain of goods. Over the last 15 years, RiceTec has contributed $1 billion in additional income to farmers in Arkansas, a major rice growing state.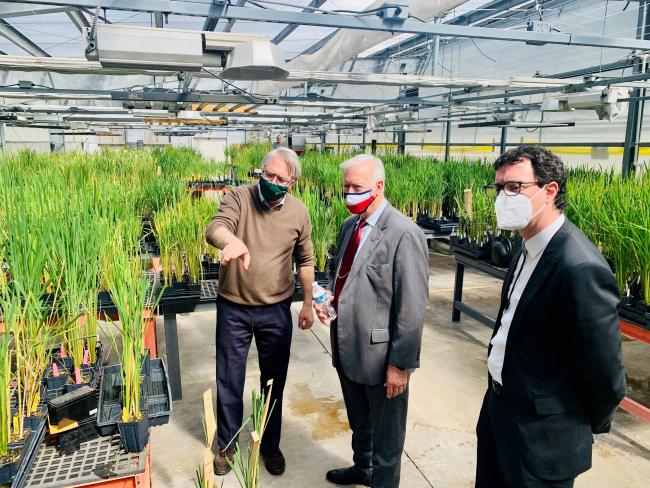 Ambassador Sparber and Congressman Weber were given a tour of RiceTec's research facilities where the company is on the cutting edge of producing rice seeds that are high in quality, more sustainable, and produce better yields.
In Houston, Ambassador Sparber also met with representatives from the city's police force, the Mayor's office, as well as federal investigators and civil society organizations to discuss the global problem of human trafficking. Liechtenstein has initiated and spearheaded a project, together with its financial sector, called Finance Against Slavery and Trafficking, or FAST. It builds on the role the private sector can play in driving policy change. In the case of trafficking, it focuses on finding ways to stop and prosecute traffickers, on financial inclusion for victims, on interrupting illicit financial flows and sustainable finance. Ambassador Sparber had a very good exchange with the group, learning about the impressive range of actions against human trafficking in Houston.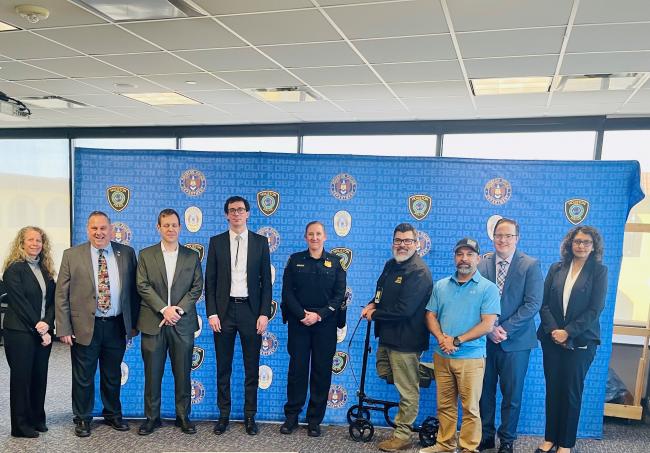 Ambassador Sparber concluded his visit to Texas in Austin, where he met with Texas Secretary of State John Scott. The two discussed Liechtenstein's commercial investment in the state and hope to further enhance economic growth.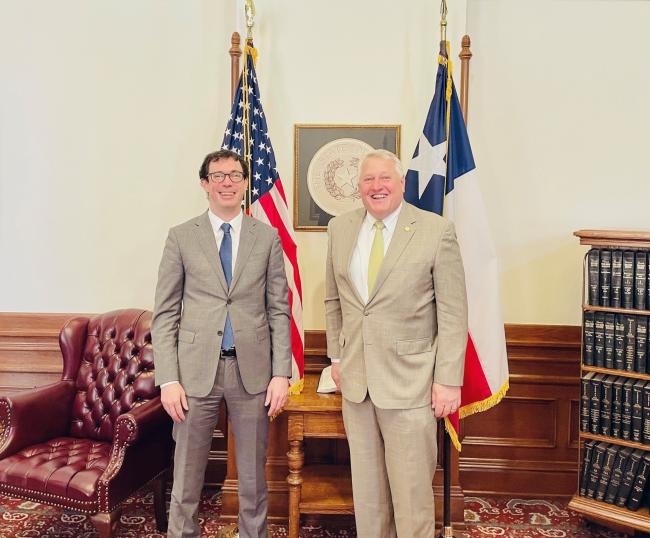 While in Austin, Ambassador Sparber met with several state and local officials, as well as civil society organizations, to discuss how they are approaching the fight against human trafficking, continuing the conversation on the FAST Initiative the activities of state and local stakeholders in response to human trafficking.