With over 45% of its economy dedicated to manufacturing, Liechtenstein companies are leaders in their respective fields. As vital participants in the transatlantic and global supply chain of goods, Liechtenstein products can be found everywhere from your dentist's office to the steering system in your car, construction sites and components in music and audio equipment. Liechtenstein companies are found throughout the US, providing for upwards of 5000 jobs. Ambassador Sparber recently visited the US headquarters of Ivoclar and Neutrik, two companies that exemplify Liechtenstein's innovative and entrepreneurial spirit making them leaders in their respective industries.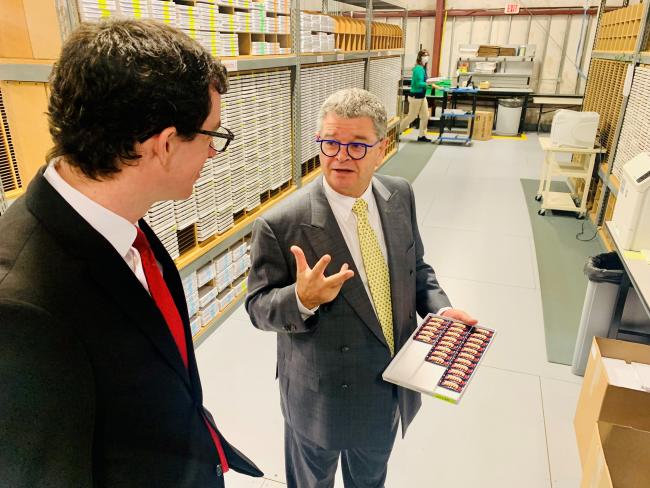 On May 24, Ambassador Sparber traveled to Amherst, NY. Ivoclar, with its global headquarters in Schaan, Liechtenstein, is one of the world's leading manufacturers of innovative material systems for high-quality dental applications. With over 500 employees in the US, Ivoclar is a great example of economic cooperation between Liechtenstein and the US. Ambassador Sparber was hosted by Christian Brutzer, President of Ivoclar North America, along with other senior management. There, he received an overview of Ivoclar's global operations and economic footprint in the US. He was impressed to hear how vast Ivoclar's presence is in the US, servicing over 115,000 dentists and labs across the country. He also learned about Ivoclar's Somerset, New Jersey production facility and its continuous growth in manufacturing products for the US market. In addition, in 2017 Ivoclar acquired Sagemax BioMetrics, Inc. in Seattle producing Zirconia discs and has also entered into a joint venture with E4D technologies in Richardson, Texas working on 3D-imaging and other new technologies.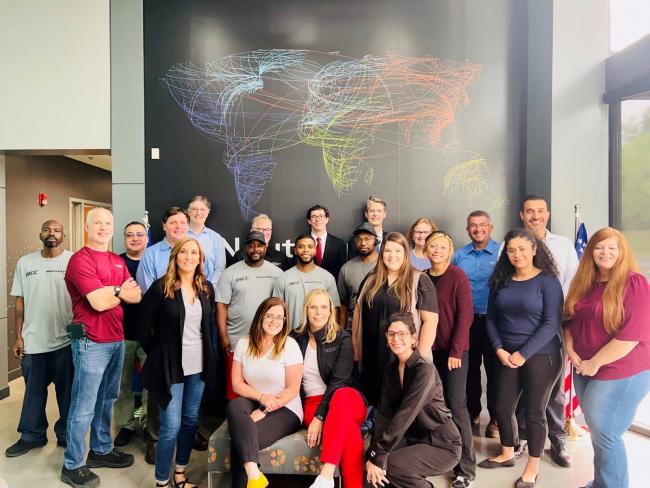 On May 26, Ambassador Sparber set out for Charlotte, NC,  and the North American headquarters of Neutrik, a global leader in designing, manufacturing and marketing of professional entertainment connector products like audio, video, digital, fiber optic, and other systems. There he met with President Pete Milbery and his team. Neutrik employs over 100 people in the US, with 31 in Charlotte. The company's employee base and ability to do business grew extensively through its acquisition of Major Custom Cable in Jackson, Missouri in December of 2021 accounting for 76 jobs. Major Custom Cable is a manufacturer of data and communication cables.
Ambassador Sparber also had a good exchange with the US leadership of Oerlikon, a high-tech solutions company in growth markets, such as the automotive industry, aerospace, energy, the tooling industry and additive manufacturing. He got an in-depth insight into Oerlikon's newly opened state-of-the-art operations in Charlotte. Liechtenstein-based Oerlikon Balzers is an integral part of the Oerlikon Gorup and specializes in coating solutions. Oerlikon Balzers is a pillar of Liechtenstein's industry and a key contributor to its successful apprenticeship program.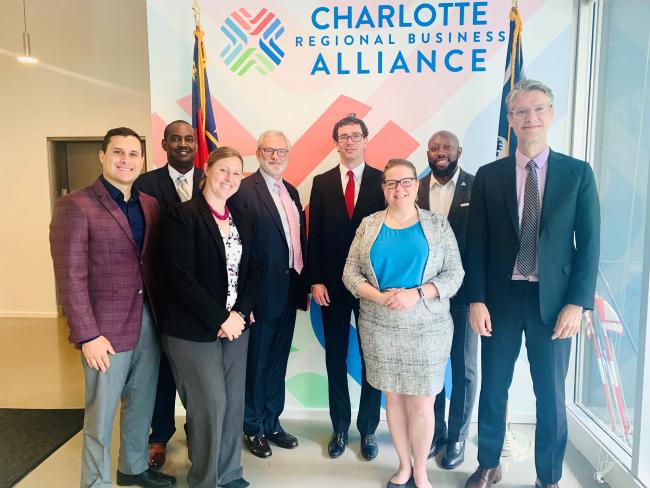 While in Charlotte, Ambassador Sparber met with municipal leaders from the city and surrounding Piedmont County. He was hosted by the Charlotte Regional Business Alliance where he met with various representatives to learn more about the region's successful apprenticeship programs. Charlotte is home to numerous international companies including many from Europe, focused in the technology and engineering sectors. There is therefore a high demand for highly trained people and many foreign companies work in collaboration with the region and State of North Carolina to offer apprenticeship programs, a common practice in Liechtenstein and something Liechtenstein companies look for as they grow their investment in the US.