March 16-17 a group of students from the University of Liechtenstein visited Washington to learn more about the US judicial system. The students, who focus their legal studies on company, foundation and trust law, were given insights into US federal, congressional and private law.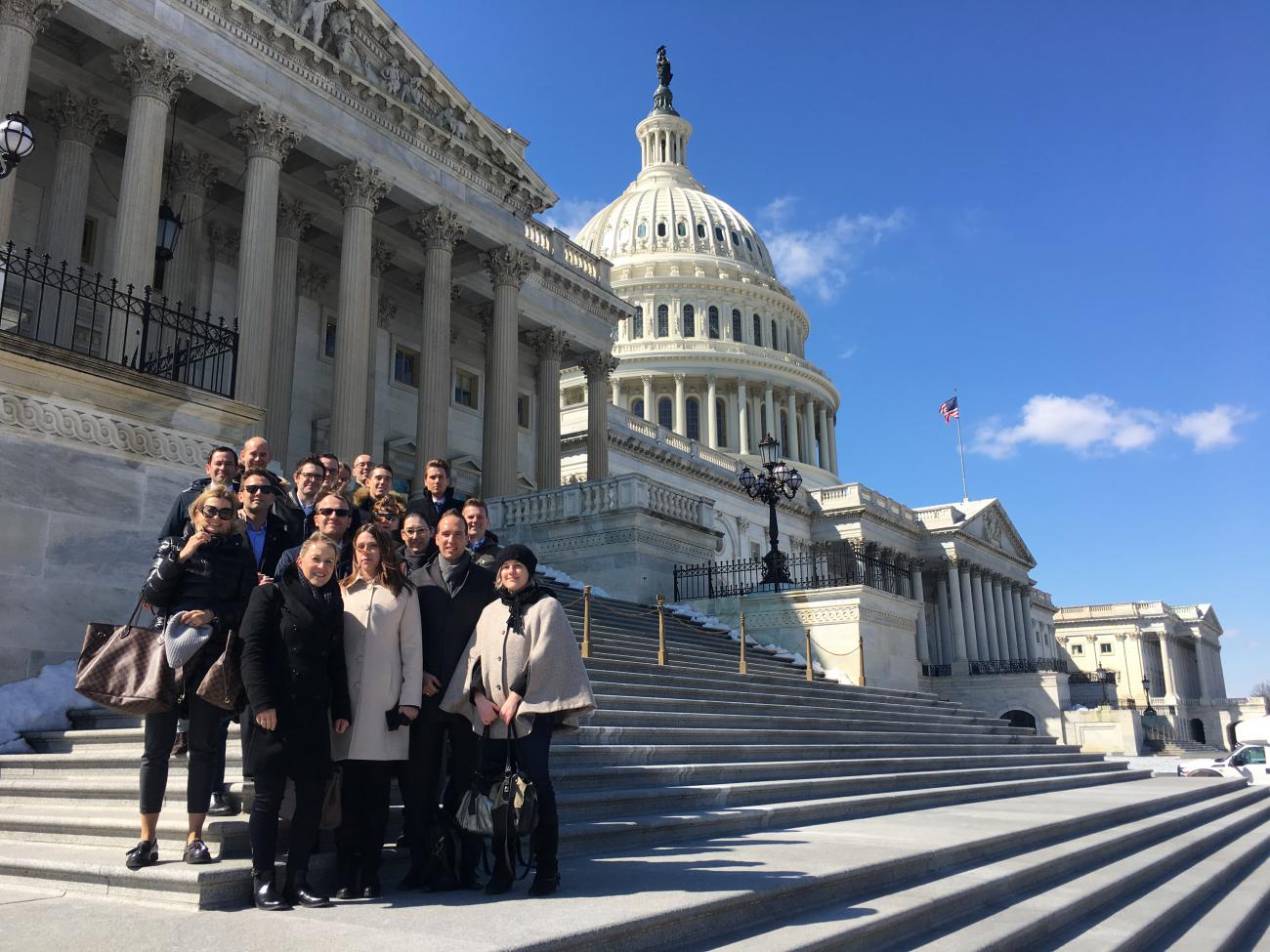 Their visit began with a discussion on US-European relations given by Professor Michael Haltzel at the Johns Hopkins School of Advanced International Studies (SAIS). Haltzel was formerly Staff Director of the Subcommittee on European Affairs of the US Senate Foreign Relations Committee and Senior Foreign Policy Adviser to US Vice President (then-Senator) Joseph Biden. He discussed with the students current issues facing transatlantic relations, some of which may have legal ramifications for either continent.
Later, the students received a tour of the US Supreme Court where they were able to sit in the Court's Chamber and learn about its history and protocol. They were then given a presentation on the US federal and constitutional legal system by Supreme Court Fellow Cheryl Kearney. The students also sat down with Congressman Jim Sensenbrenner of Wisconsin who previously served as Chairman of the House Judiciary Committee in the US House of Representatives. He explained the US Congress' legislative process as well as gave insights into legislation he has sponsored.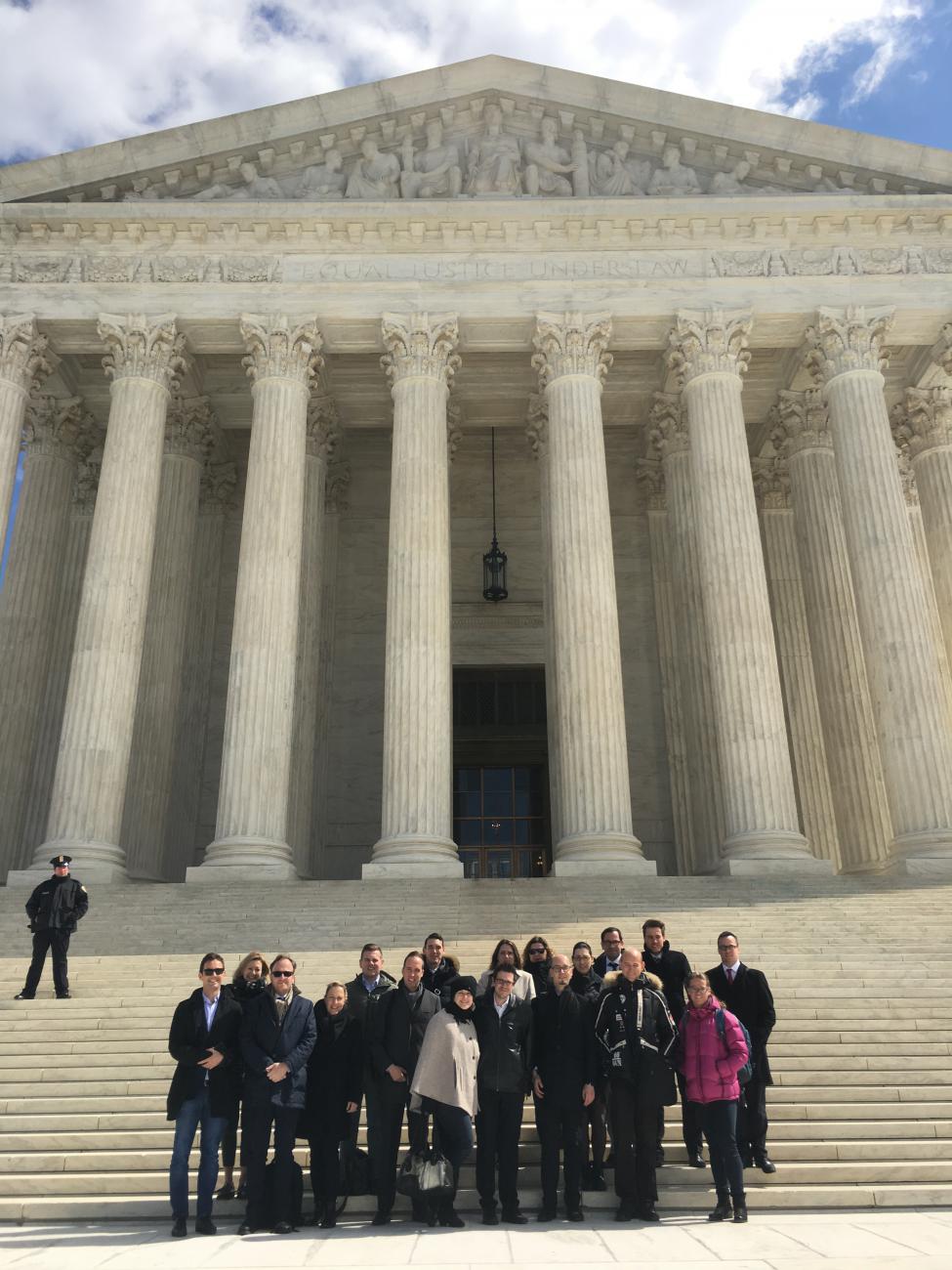 The students also visited the Embassy of Liechtenstein where they met with Ambassador Kurt Jaeger who led a discussion about how he engages in Washington and the greater US to promote Liechtenstein's interests. The students were then treated to a reception at his adjoining residence.
The following day students met with William Reinsch, senior international trade/government relations advisor at the law firm KelleyDrye in Washington. He previously served as president of the National Foreign Trade Council (NFTC) and as Under Secretary for Export Administration in the US Department of Commerce. Reinsch presented insights into trade law while also discussing issues related US trade policy such as the stalled negotiations for a Transatlantic Trade and Investment Partnership (TTIP) with the European Union, as well as the coming renegotiation of the North American Free Trade Agreement (NAFTA).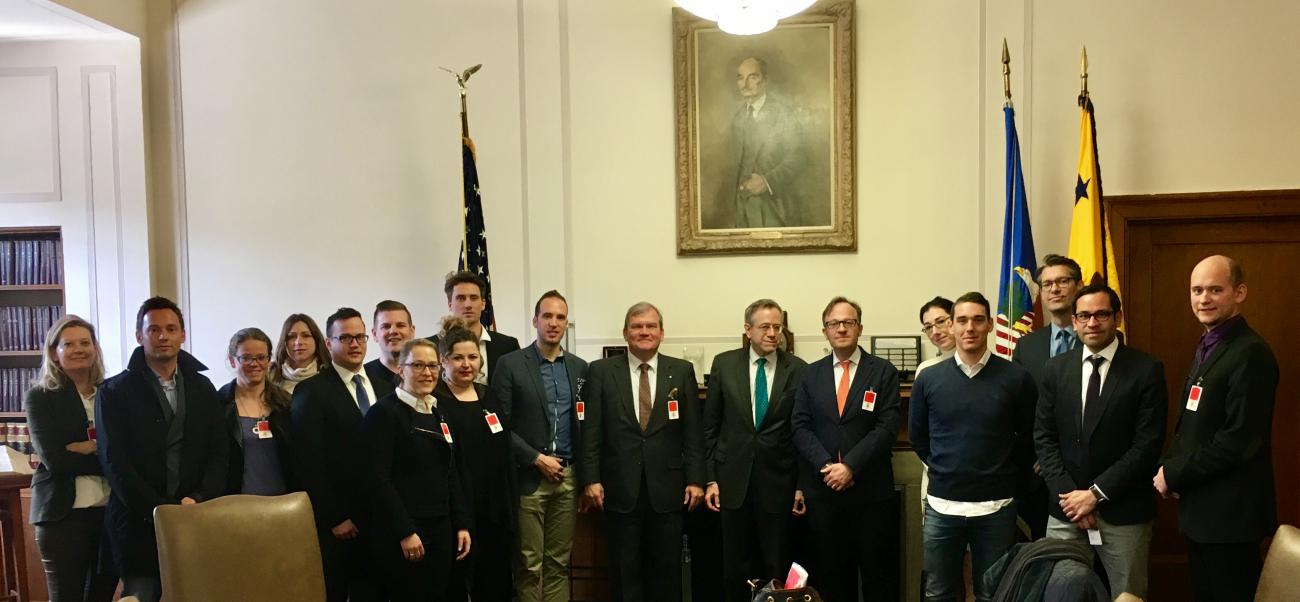 Concluding the visit, students, joined by Ambassador Jaeger, visited the US Department of Justice where they met with Deputy Assistant Attorney General, Bruce Swartz, who leads the DOJ's Criminal Division. Swartz explained the DOJ's role in law enforcement and how his division cooperates with foreign countries, such as Liechtenstein, to track down and prosecute criminals.