Tina Weirather's Olympic success in winning a bronze medal in the Women's Super-G skiing brought joy to the Principality unparalleled since Paul Frommelt won Liechtenstein's last medal in Calgary in 1988 in men's slalom. As soon as she finished her medal-winning run, Weirather said that her stellar finish left her "just speechless, madness!" Her momentous achievement was celebrated by many well-wishers and excited fans in Schaan, near her home in Gamprin. At the victory celebration, Tina reflected favorably on South Korea, explaining that "I felt great already, after the send-off in Vaduz, everyone was euphoric. It was positive that there was so much joy without putting me under pressure." The Vice President of the Liechtenstein Ski Association, Thomas Hanselmann, remarked that Tina "is a role model on and off her skis. She lives the sport."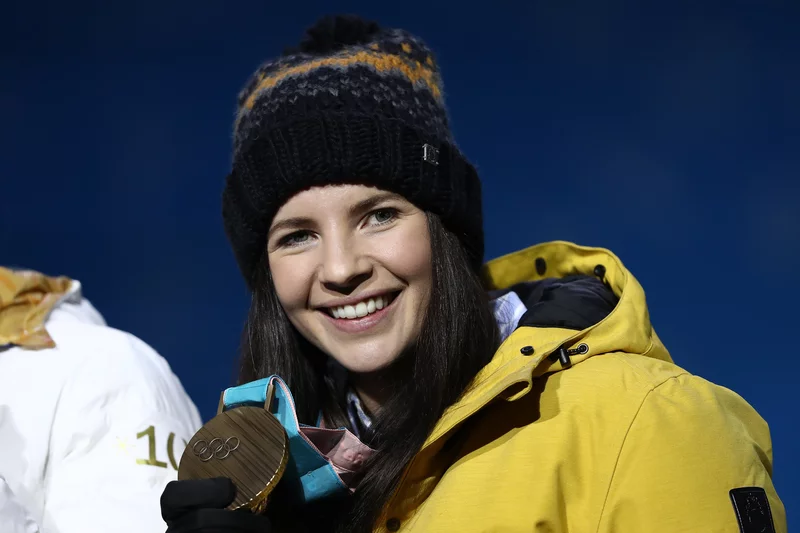 In March, Weirather continued her streak of successes by winning the Super-G World Cup race in Crans Montana, which placed her first in her discipline's standings. After a strong performance at the season's final World Cup races in Are, Switzerland, Weirather once again won the women's Super G discipline and was awarded the crystal globe, celebrating her as the world's best female Super-G racer in the world for the 2017-2018 season, which she also won for the 2016-2017 season.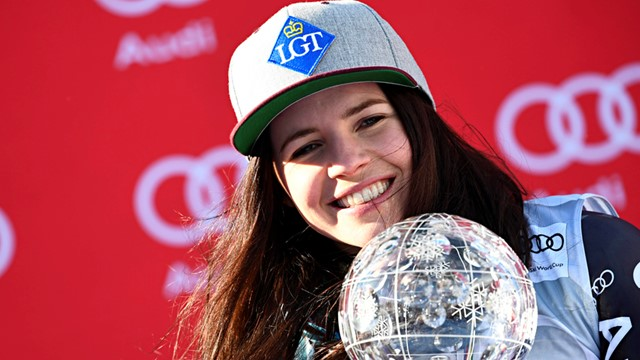 Weirather comes from a strong Olympic family, which has collectively won seven of Liechtenstein's total 10 Olympic medals. Weirather's mother, Hanni Wenzel, won two gold, one silver, and one bronze medal over the course of two Olympic games in 1976 and 1980. Her uncle, Andreas Wenzel, also won a silver and a bronze medal over the course of two games, in 1980 and 1984. H.S.H. Prince Hans-Adam II of Liechtenstein congratulated that "it was already a tremendous joy that she won the medal. Indeed, it is also a joy for our family and our country."  H.S.H. Hereditary Prince Alois also commented that he was excited to see Liechtenstein's 30-year medal drought come to a close. Congratulations, Tina, gut gemacht!