The second annual Liechtenstein Dialogue for Development (LDD) took place at the headquarters of the Hilti Group in Schaan on January 17, 2019 and brought together a group of about 90 government and business decision-makers, subject matter experts as well as young professionals from across sectors and geographies.
The LDD is a long-term initiative committed to serving as an international cross-sector platform. It seeks to identify and pioneer novel and highly promising concepts and ideas for more effective economic development initiatives driving critical progress in developing countries and thereby help the world to collectively better advance towards achieving the UN Sustainable Development Goals (SDG) by 2030.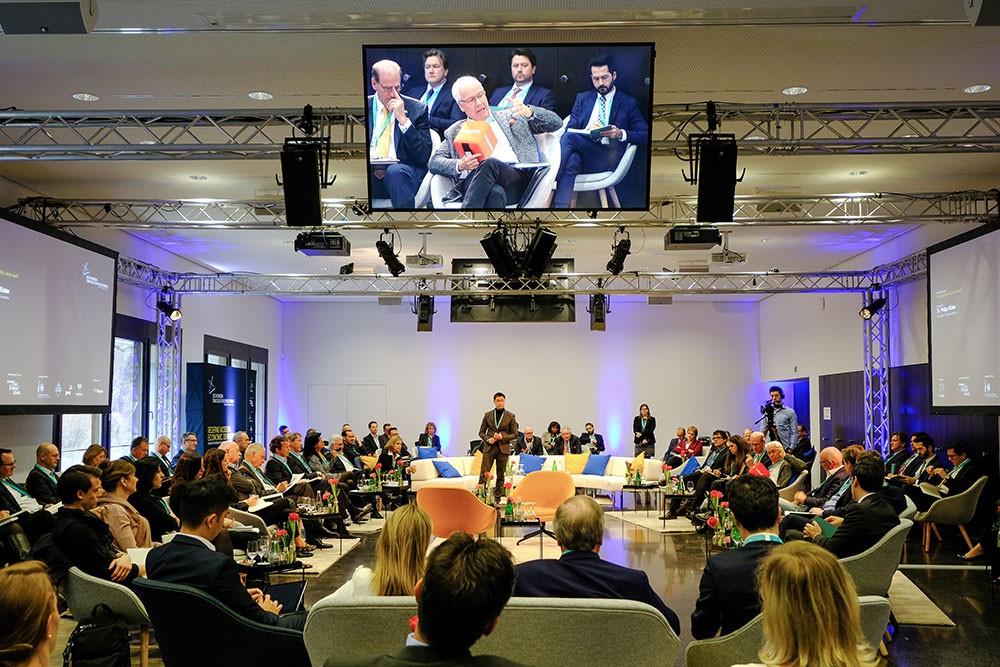 Of the many distinguished speakers at the event, Hannes Schmid, initiator of the LDD, stressed the importance of NGOs and governments working closely together. "The two worlds of the conservative caretaker – governments and classic NGOs – and the modern, entrepreneurial-thinking NGOs need to be brought together" he stated. Schmid also demanded more entrepreneurial approaches to development aid, including more partnerships with business. Markus R. Neuhaus, Chairman of PwC Switzerland, said that everybody is aware of the topic but the achievements so far are not nearly good enough. Michael Hilti, honorary president of the Hilti Board of Directors, stressed the importance of clearly defined responsibilities. He said that development aid should always be tied to concrete objectives, which should include success control of the recipient as well as of the donor.
H.E. Dr. Aurelia Frick, Foreign Minister of the Principality of Liechtenstein, pointed to the increasing number of conflicts in the world. "In many places we are confronted with destabilization and humanitarian crises and there is a lack of constitutional legality. Solving these crises is a prerequisite for long-term development", Dr. Frick explained.
Jonathan Reckford, CEO of Habitat for Humanity International, elaborated on his MicroBuild Fund, which is the first housing-specific microfinance investment vehicle dedicated to helping low-income families. Mr. Reckford said that impact investing can achieve a double bottom line — creating profit and ensuring positive social impact for individuals, families and communities globally.
Michael Hilti concluded the LDD 2019 by stating: "If there is no forceful rethinking of development aid, even increasing budgets wouldn't translate to better results. There should not only be debates about increasing budgets, but, even more importantly, about the impact of existing programs. Because there is a lot of sugarcoating going on. Sometimes the high road is taken by kicking off new projects, instead of critically dealing with existing ones and trying to exploit synergies."
The Liechtenstein Dialogue for Development is an annual event that gathers business, politics and philanthropy in the form of foundations and NGOs to discuss innovative topics for the sustainable development of underdeveloped regions, to support existing partnerships and find new opportunities for cooperation. It has been initiated by Hannes Schmid, founder of Smiling Gecko, and Michèle Frey-Hilti, managing director of the Hilti Foundation.