Wednesday, February 9, 2022
When one thinks of blockchain, many may associate it primarily with cryptocurrency. However, blockchain, or distributed ledger technology, has infinite applications that can be applied to numerous business models to streamline things like keeping track of supply chains, medical records or attribute legal rights to various assets, properties and services. Blockchain technology has the potential to be a paramount game changer when it comes to the future of national and global economic models - and with that comes both questions of how legal protections can be implemented for both investors and consumers, as well as how to deter fraudulent and illegal transactions.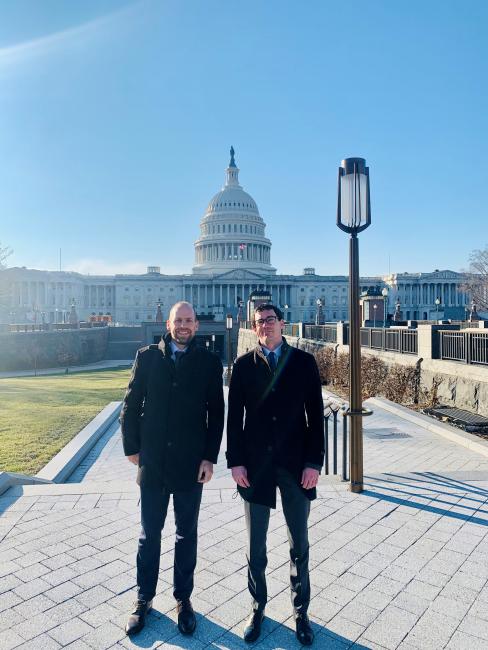 As cryptocurrencies have gained the public's attention as a digital payment system that is not reliant on a central authority like a government bank, that is only one aspect of decentralized finance, or DeFi, that can be applied through the use of blockchain technology. For example, a physical asset such as an automobile cannot be turned into a digital token, but the rights to that car can be tokenized using a digital ledger that securely records and authenticates things such as ownership. This digital ledger can be applied when one wants to sell or rent the car through a decentralized financial system that avoids or greatly reduces costs of financial and legal middlemen. This not only allows for greater profits, but can also be an equalizer when it comes to financial inclusion for those on the lower income spectrum.
In recognizing the potential of blockchain technology, while also addressing concerns of its misuse, in 2020 the government of Liechtenstein implemented its Blockchain Act, the first comprehensive regulation of the Token Economy covering not only Crypto-Assets, but all forms of application of the blockchain technology in the digital economy. The Blockchain Act (officially known as the Law on Tokens and [Trusted Technology TT Service Providers) provides a comprehensive and technology-neutral approach to regulating the entire token economy. The aim of the Blockchain Act is to protect users and to ensure confidence in digital legal transactions. It describes the rights and obligations of service providers who perform activities on TT systems. They are subject to registration and supervision by Liechtenstein's Financial Market Authority (FMA). The Blockchain Act creates a new civil law for tokens and the legal basis for the ownership, possession and disposition rights over tokens on virtualization technology (VT) systems. It covers not only digital assets (such as Bitcoin), but creates the legal basis for the tokenization of analog assets.
Liechtenstein's Blockchain Act provides legal clarity and consistency for those looking to build businesses that operate on blockchain systems from a country that has a uniquely positioned business location, having a customs union with Switzerland and access to the European Single Market through its membership in the European Economic Area (EEA), reaching nearly 500 million people. As a result of the Blockchain Act, in December of 2021, the consulting firm PwC ranked Liechtenstein as the number one country in the world with the clearest crypto tax regulations.
In promoting best-practices and legal protections, from January 24-28, Liechtenstein's Ambassador to the United States, Georg Sparber, along with Dr. Thomas Dünser, co-author of the Blockchain Act and Director of Liechtenstein's Office for Financial Market Innovation and Digitization, visited Silicon Valley and Washington, DC.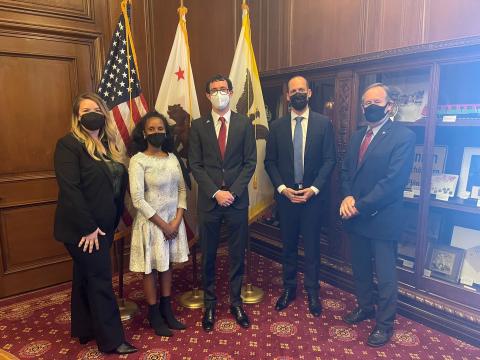 In the Bay Area, Ambassador Sparber and Dr. Dünser met with representatives of the office of San Francisco Mayor London Breed where they discussed their approaches to foster innovation and technology related companies, the potential of blockchain as a driver of digital transformation and the possibility of cooperation.
Later they met with the World Economic Forum's Centre for the Fourth Industrial Revolution where they exchanged views on the current developments in the digital transformation, token economy and decentralized organizations as well as the role of policy and regulation in this context.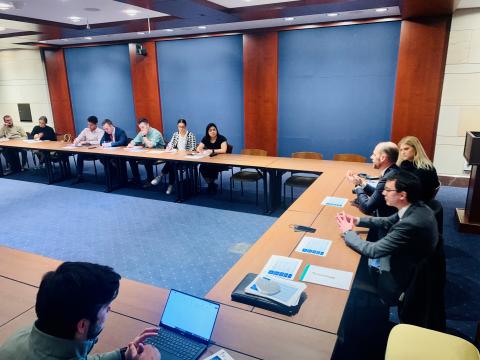 In Washington, Ambassador Sparber and Dr. Dünser visited with numerous representatives from US federal agencies and Congress that are playing active roles in regulating decentralized finance. These included meetings with representatives from the US Department of Commerce, the Commodity Futures and Trading Commission (CFTC), and the Securities and Exchange Commission (SEC). The discussions served as an opportunity to learn more about the US approach to regulating decentralized finance and opportunities for further exchanges of dialogue, awareness-building and best-practices. They also met with offices of members of the Congressional Blockchain Caucus to present the Blockchain Act and gain insight into how congressional leaders are approaching regulation.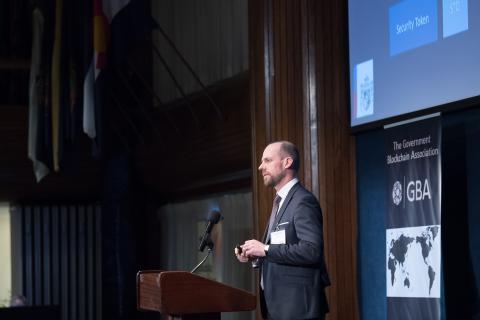 While meeting with representatives of the US government, Ambassador Sparber and Dr. Dünser explained the process in Liechtenstein of educating policy-makers not only about the economic potential of blockchain technologies, but also the need to find a balance regulating the market in a way that does not deter growth in investment and innovation, while also providing accountable due diligence and market protections. 
Ambassador Sparber and Dr. Dünser also met with organizations that are working with policy makers to shape regulatory policies, such as the Blockchain Association, Coin Center and the Government Blockchain Association where Dr. Dünser presented the Blockchain Act at its "Future of Money, Governance, and the Law" conference in Washington.