February 7-8 author Jonathan Huston visited Washington where he held two readings from recent works. The first reading was at Georgetown University's department of German Studies and the second at the German American Heritage Foundation of the USA.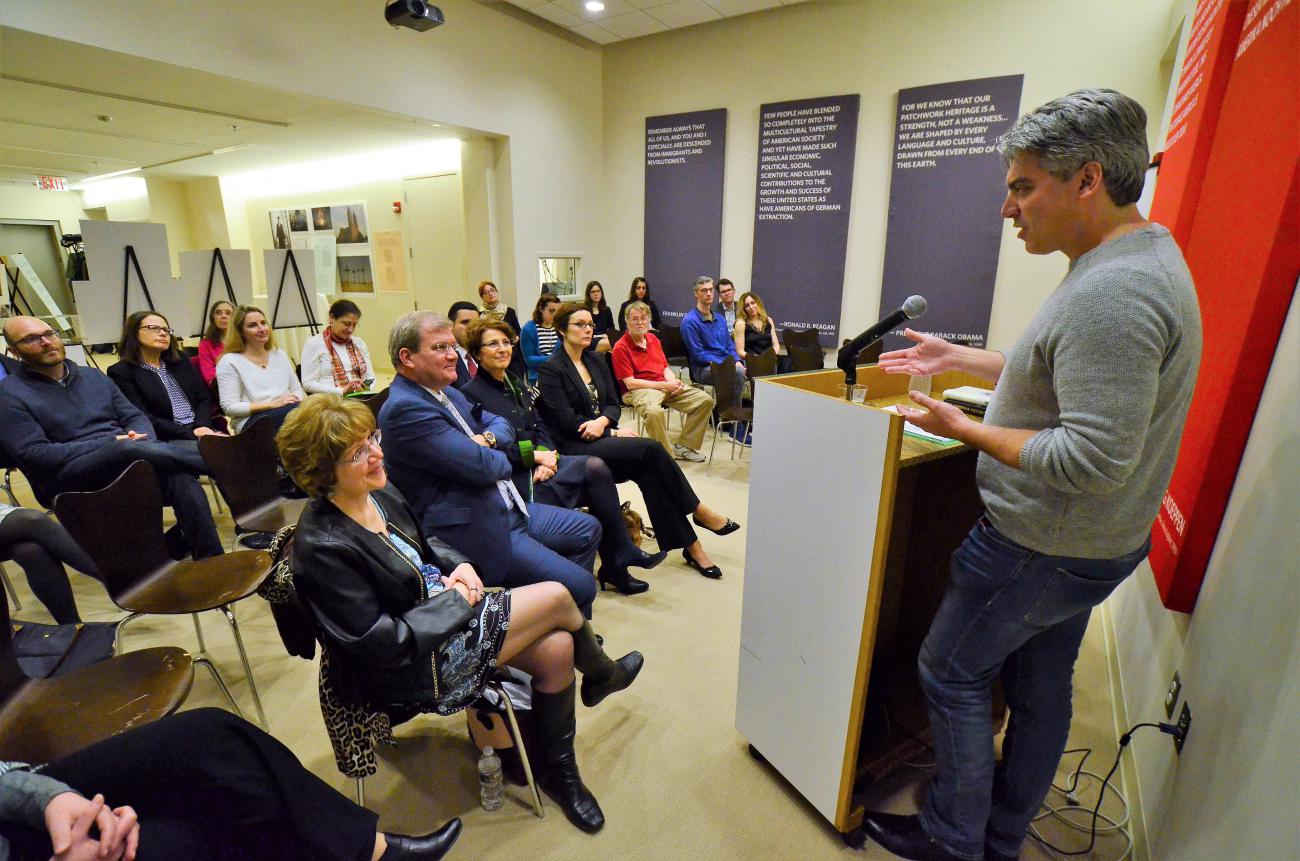 Huston, a bilingual writer in German and English, read from his own published and unpublished work, including excerpts from English translations of his collection of German short stories, Mondstaub – Erzählungen (Moondust and Other Stories), which was published in March 2016 by the van Eck Verlag in Liechtenstein and presented at the Leipzig Book Fair. The title story of his collection was included in the Best European Fiction 2017 anthology published by Dalkey Archive Press. "Moondust" tells the story of the last astronaut who remembers walking on the moon, but only barely: When his granddaughter visits him in the nursing home to interview him, he tries to reconstruct his disintegrating memories for her. He was a hero once, but he may not like what he finds in the moondust of his memories.
Using this year's Best European Fiction anthology as a starting point, Huston spoke on the current state of European and especially German-language literature, looking at problems of literary (self-)translation and different approaches to creative writing in Europe and the US.
Jonathan Huston is a writer and translator living in Liechtenstein and Los Angeles. He formerly served as legal advisor of the Principality of Liechtenstein at the United Nations in New York, where he worked on the establishment of the International Criminal Court and other international tribunals. He studied cognitive science, public policy, and law at Stanford University and New York University, and he holds a doctorate in political philosophy from the University of Zurich.