Embassy of Liechtenstein e-Newsletter, Spring 2018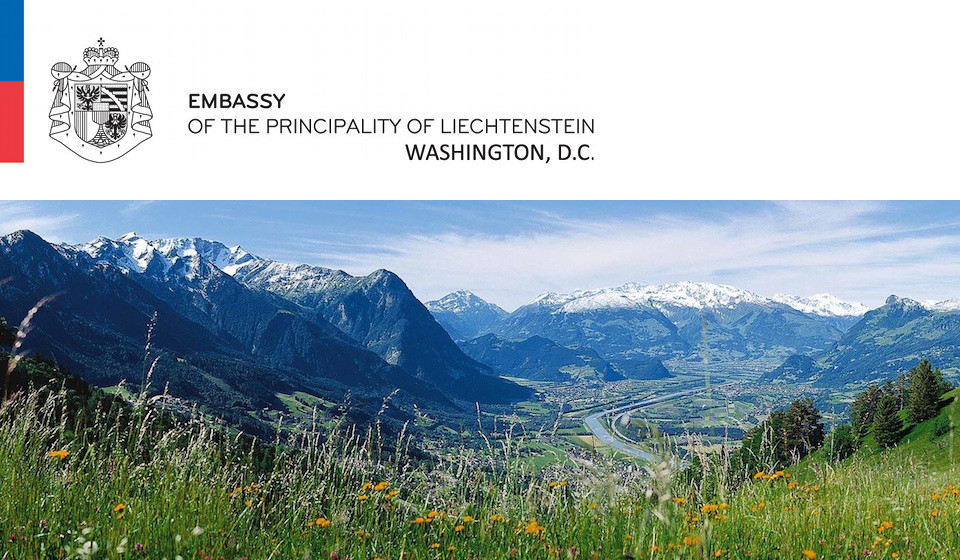 | | |
| --- | --- |
| Embassy of Liechtenstein e-Newsletter | Spring 2018 |
Minister Aurelia Frick Visits the US

In mid-March Aurelia Frick, Minister for Foreign Affairs, Justice, and Culture, visited the United States to meet with officials in New York and Washington, DC, and to officially open a new Honorary Consulate in Houston, Texas.





Keeping a Grip on Blockchain

Prime Minister Adrian Hasler outlined his vision for Liechtenstein's future as a leader in the world of blockchain financial systems by announcing new regulations on blockchain systems at the Finance Forum Liechtenstein.





Liechtenstein Receives AAA Rating from Standard and Poor's

In Standard & Poor's (S&P) biannual review of nation's credit ratings, Liechtenstein was one of only 11 countries to receive the top rating of AAA. Although the interim rating is not as detailed as S&P's annual review, it is an important indicator of the strength of Liechtenstein's financial sector.





University of Liechtenstein Receives Top Ranking

A study of more than 2,000 students in Switzerland and Liechtenstein gave a stellar ranking to the University of Liechtenstein, rating it as the best university in Switzerland an





Skiing Down a Mountain of Success

Tina Weirather's Olympic success in winning a bronze medal in the Women's Super-G skiing brought joy to the Principality unparalleled since Paul Frommelt won Liechtenstein's last medal in Calgary in 1988 in men's slalom.





A Bronze for ThyssenKrupp Presta

At the Winter Olympics in PyeongChang, German doubles luge team members Toni Eggert and Sascha Benecken used technical know-how from their sponsor, Thyssenkrupp Presta, to find victory. Using a sled made of wood from Liechtenstein, as well as rails developed in Eschen, the athletes raced down an ice-track at speeds greater than 80 mph.





Arno Oehri's Award-Winning Film "Open Land" Memorializes US Jazz Musician John Abercrombie

Arno Oehri's film "Open Land – Meeting John Abercrombie" succeeds in more than just connecting the audience to the American jazz legend it portrays, it also succeeds in connecting Liechtenstein to the global jazz community. Oehri, a native of Liechtenstein, was invited to show the film at festivals in Madrid, Kassel, and Sarajevo.





Organic Liechtenstein

In both production and consumption, Liechtenstein is a global leader in organic agricultural produce. Almost exactly an eighth of all of Liechtenstein's land is used to produce agricultural products that meet international organic standards.




Forward to a friend

Copyright © 2018 Embassy of Liechtenstein

Click here to unsubscribe