Embassy of Liechtenstein e-Newsletter, September 2016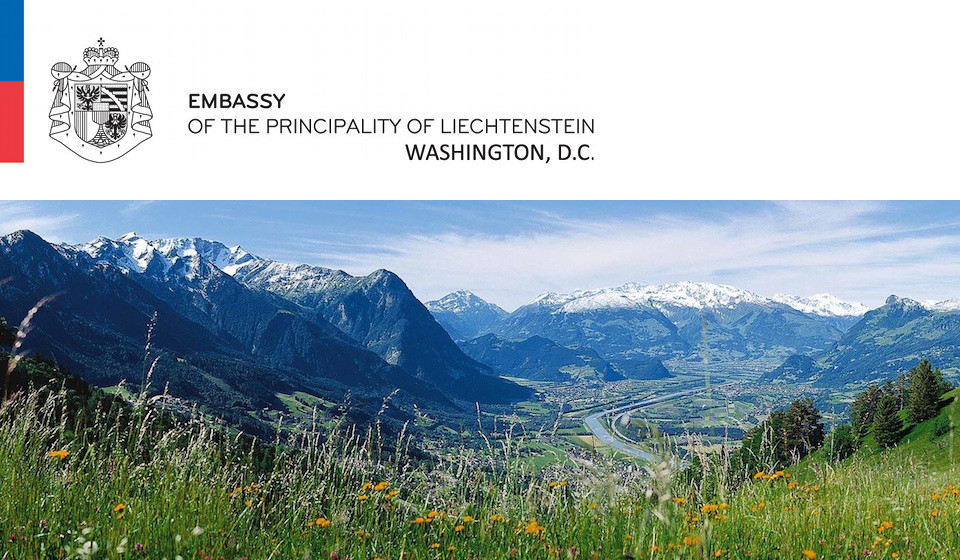 | | |
| --- | --- |
| Embassy of Liechtenstein e-Newsletter | September 2016 |
Q&A with Kurt Jaeger, Liechtenstein's New Ambassador to the US

On September 16 Kurt Jaeger met with US President Barack Obama at the White House to present his diplomatic credentials officially making him Ambassador of Liechtenstein to the United States of America. Ambassador Jaeger comes to Washington after six years as Liechtenstein's Ambassador to the European Union and Belgium. From 2005-2010 he was elected as one of three members of the Board...





2016 EFTA-USTR Trade Policy Dialogue

In September delegates from the European Free Trade Association (EFTA) met in Washington with representatives from the United States Trade Representative (USTR), as well as with representatives from the US House of Representatives and the US Chamber of Commerce. In 2013 EFTA and the USTR established a Trade Policy Dialogue which seeks to allow both parties to maintain an open...





Honorary Consuls Visit Liechtenstein

In June Liechtenstein's Honorary Consuls convened in the Principality as part of an ongoing initiative to keep them updated on current affairs in the country. Taking place every two years, the group included all four Honorary Consuls from the US as well as those from Germany and Singapore. They were accompanied by Ambassador Claudia Fritsche, then Liechtenstein's Ambassador to the US, and...





Embassy of Liechtenstein and WIIS Co-Host Events on Terrorism, Women and Violent Extremism

In March of 2016 Women in International Security (WIIS) and the Embassy of Liechtenstein launched a roundtable series on Women, Terrorism, and Violent Extremism. The goal of the series is to bring together experts from the women, peace, and security (WPS) and the counterterrorism communities to share insights and perspectives on these critical national and international security issues.





Championing Women Globally: Dr. Kakenya Ntaiya

On June 8 the Center For Transatlantic Relations, Johns Hopkins School of Advanced International Studies (SAIS), in partnership with the Embassy of Liechtenstein, featured Dr. Kakenya Ntaiya, founder of the Kakenya Center for Excellence. Dr. Ntaiya spoke with Margaret Warner, Senior Foreign Correspondent for PBS NewsHour, about empowering and motivating young girls through education to...





134 Years Later a Liechtensteiner is Laid to Rest in Pennsylvania

For 134 years, the Büchel family had known that their ancestor, Fidel, had been killed in a train accident in Eastern Pennsylvania, but they had no idea where he had been buried, or what the circumstances had been. Fidel Büchel had arrived in the US in April 1881, with a small group from Balzers, Liechtenstein. They traveled to Guttenberg, Iowa, where other Liechtensteiners had settled. For...





US Artist Alexander Calder Featured as Artist of the Month at the Kunstmuseum in Vaduz

For the month of September the Kunstmuseum Liechtenstein is featuring Pennsylvania artist Alexander Calder as its artist of the month. His untitled work from 1935 is part of the collection of the Hilti Art Foundation which opened its own building a year ago opened as an extension to the Kunstmuseum.




Forward to a friend

Copyright © 2016 Embassy of Liechtenstein

Click here to unsubscribe