Embassy of Liechtenstein e-Newsletter, Winter 2016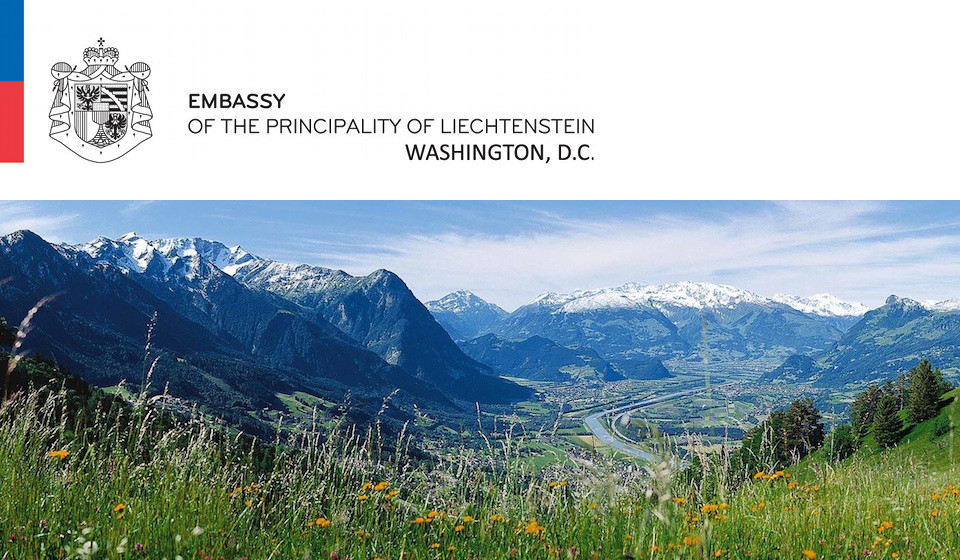 | | |
| --- | --- |
| Embassy of Liechtenstein e-Newsletter | Winter 2016 |
Ambassador Jaeger Visits Nevada and California

In October Ambassador Kurt Jaeger took part in a visit to the US Southwest. The trip to Nevada was organized by the US Department of State Office of Protocol as part of its "Experience America" program."Experience America" trips provide opportunities for Chiefs of Diplomatic Missions and their spouses to travel outside of Washington and learn about communities across the US. fostering better...





Celebrating 25 Years of EFTA Membership

2016 marks Liechtenstein's 25th anniversary as a member of the European Free Trade Association ( EFTA ). For export-oriented Liechtenstein companies, the 27 EFTA free trade agreements with 38 countries have become a valuable asset for Liechtenstein's economy. Liechtenstein became a member of EFTA in 1991. Since then the Principality has benefited from dozens of free trade agreements,...





Embassy of Liechtenstein Participates in Embassy Adoption Program

Starting in November of 2016 the Embassy of Liechtenstein has been participating in the Embassy Adoption Program (EAP). The EAP is a partnership between DC Public Schools, Washington Performing Arts, embassies and other global entities. Its mission is to expose school children to international perspectives and cross-cultural lessons. The Embassy of Liechtenstein was paired with a 5th...





Interview with Ambassador Kurt Jaeger

In November Andrew Shoenig, Associate Director of International Programs for the Congressional Study Groups, sat down with Ambassador Jaeger for an interview. The discussion touched on the Ambassador's background, including living in Africa in his youth and his previous post as Ambassador to the European Union. They talked about what it's like to run an embassy in Washington, DC and his plans...





Liechtenstein Honorary Consul Bruce Allen Moderates Event at US State Department

Dr. Bruce S. Allen, Liechtenstein's Honorary Consul to the Southern United States, was recently the chairperson and moderator for a panel discussion regarding pandemic disease. The panel was part of the 2016 US Consular Corps College Symposium and took place in the Loy Auditorium at the US State Department in Washington. Dr. Allen speaking at the US Department of State along with...





Liechtenstein Grows as a Base For Start-Ups

In March of 2016 Liechtenstein's Prime Minister Adrian Hasler, along with Liechtenstein's Financial Market Authority (FMA), began an initiative to attract and boost innovation and investment in Liechtenstein. Under the name of " Impuls Liechtenstein " the initiative sets out to make Liechtenstein a hub for digital technology, especially in the area of financial technology or so-called...





Holiday Recipe: Lemon Angel Cookies

These cookies are very simple to make with ingredients you probably already have at home. Preparing them is something the whole family can be involved in, adding a lively and citrusy touch to your holiday spread. If you don't have an angel-shaped cookie cutter any shape will do fine. Active time: 30 minutes Total time: 60 minutes Makes about 60 cookies INGREDIENTS For...




Forward to a friend

Copyright © 2016 Embassy of Liechtenstein

Click here to unsubscribe