Embassy of Liechtenstein e-Newsletter, Winter 2015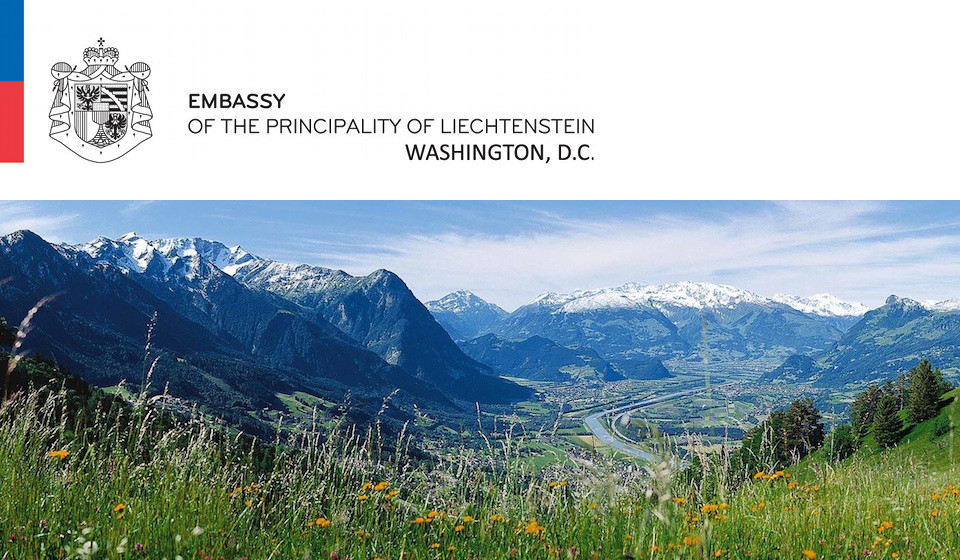 | | |
| --- | --- |
| Embassy of Liechtenstein e-Newsletter | Winter 2015 |
Solidarity is Essential in Handling the Refugee Crisis

By Thomas Zwiefelhofer, Deputy Prime Minister of Liechtenstein. Currently, around 60 million people worldwide are fleeing their homes. Each day, this number is rising by tens of thousands of people abandoning their places of origin. The flow of refugees across the Mediterranean has increased dramatically in recent years. According to UNHCR, 137,000 people fled across the Mediterranean to...





Over 100 Countries Join Liechtenstein Initiative against Atrocity Crimes

As of mid-December 2015 108 Member States of the United Nations have pledged to take decisive action against atrocity crimes and, while serving as members of the UN Security Council (UNSC), not to vote against credible resolutions to that end. Among them are nine of the current members of the Security Council, including two permanent members (France and the United Kingdom). They have done so...





Liechtenstein Reflects on 25 Years of UN Membership

On Friday, November 27th, the Principality of Liechtenstein celebrated the 25 year anniversary of its admission to the United Nations at the Saal am Lindenplatz convention center in Schaan. The celebration played host to a cast of notable speakers, such as UN Deputy Secretary-General Jan Eliasson, former Ambassador of Austria to the UN Martin Sajdik, Ambassador of Liechtenstein to the United...





Ambassador Fritsche Visits Houston

On November 4 Ambassador Claudia Fritsche paid a brief visit to Houston, Texas. The trip was part of the "Experience America" series which is organized by the US Department of State and brings Washington-based diplomats to different parts of the US. The visit included an excursion to the George Bush Presidential Library and Museum where the group was given a tour. The highlight came when...





Ambassador Christian Wenaweser Visits Atlanta

On November 19 Liechtenstein's Ambassador to the United Nations, Christian Wenaweser, visited Atlanta where he spoke at the National Center for Civil and Human Rights (CCHR). The visit was organized by Dr. Bruce Allen , Liechtenstein's Honorary Consul to the Southern United States. Upon his arrival in Atlanta, Ambassador Wenaweser first visited The Carter Center and Carter Presidential...





Liechtenstein: A Winter Alpine Jewel

Surrounded by freshly powdered summits and evergreen trees, Liechtenstein's alpine beauty becomes undeniable during the winter months. Indeed, Liechtenstein takes advantage of its location in the Rätikon Range of the Eastern Alps by offering not only breath-taking experiences on its alpine slopes and trails, but also the opportunity to relax in its warm and inviting establishments. ...





Holiday Recipe: Glühmost

When one thinks of warming drinks for the holidays and winter months one usually thinks of a Hot Buttered Rum, Hot Toddy or even Glühwein . There is, however, another drink that is enjoyed in Liechtenstein and its surrounding region, namely Glühmost, or hot mulled apple cider. In contrast to the hot apple cider most Americans know, the apple cider we are talking of is the...




Forward to a friend

Copyright © 2015 Embassy of Liechtenstein

Click here to unsubscribe