Embassy of Liechtenstein e-Newsletter, Spring 2022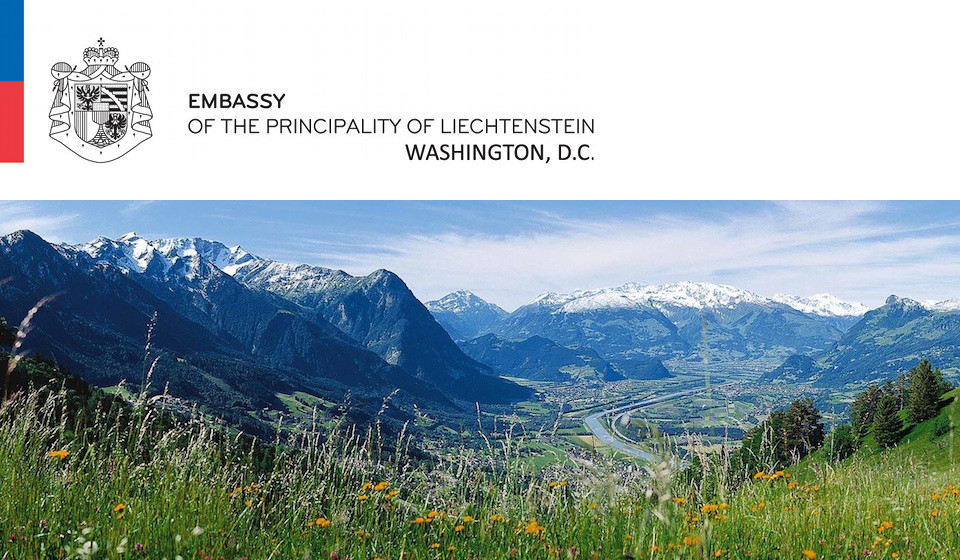 | | |
| --- | --- |
| Embassy of Liechtenstein e-Newsletter | Spring 2022 |
Foreign Minister Hasler Visits Princeton University

Foreign Minister Dominique Hasler visited New York from March 14-16. There she met with UN Secretary General António Guterres to discuss the European security in light of the Russian aggression against Ukraine, the grave humanitarian situation and the ongoing diplomatic efforts. The Liechtenstein Government strongly condemns the aggression against Ukraine, and stands in solidarity with the people of Ukraine, supporting refugees and humanitarian relief in the war-torn areas and neighboring countries.





Ambassador Sparber Visits Texas

In mid-February Ambassador Georg Sparber traveled to Texas. His visit to the Lone Star State began in Dallas with a private tour of The Warehouse on February 16. The exhibit "Sound as Sculpture" features a work on loan from the permanent collection of the Kunstmuseum Liechtenstein, a work by Emilio Prini called "5 sistemi percettivi per ambiente".





A 25 Year Milestone in Liechtenstein-US Diplomatic Relations

On March 14, 2022, Liechtenstein and the United States paid tribute to a significant benchmark in their bilateral relations, namely 25 years since the first US Ambassador was accredited to Liechtenstein. In a post to Twitter, Ned Price, Spokesperson for the US Department of State stated: "Today marks 25 years of diplomatic relations between the United States and Liechtenstein.





Promoting Best-Practices and Protections in Blockchain Technology

When one thinks of blockchain, many may associate it primarily with cryptocurrency. However, blockchain, or distributed ledger technology, has infinite applications that can be applied to numerous business models to streamline things like keeping track of supply chains, medical records or attribute legal rights to various assets, properties and services.




Forward to a friend

Copyright © 2022 Embassy of Liechtenstein

Click here to unsubscribe