Embassy of Liechtenstein e-Newsletter, Spring 2019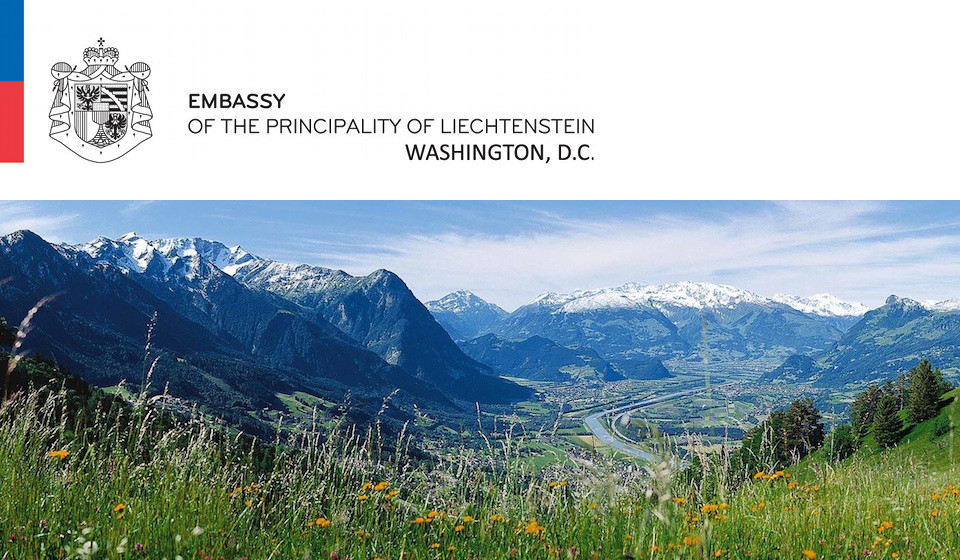 | | |
| --- | --- |
| Embassy of Liechtenstein e-Newsletter | Spring 2019 |
Liechtenstein Celebrates Its 300th Birthday!

In 2019 Liechtenstein is celebrating its 300th anniversary and throughout the year there will be a variety of events. On January 23, Liechtenstein threw itself a "birthday party," which marked the very day 300 years ago in 1719 when the two parts of the country – the dominion of Schellenberg and the County of Vaduz – were merged together and the monarchy was elevated to the status of an Imperial Principality.





OECD Global Forum Once Again Attests Liechtenstein a High Degree of Compliance With International Tax Standards

On March 18, 2019 the Organization for Economic Cooperation and Development's (OECD) Global Forum on Transparency and Exchange of Information for Tax Purposes (Global Forum) found that the legal framework and practice in Liechtenstein are to a large extent compliant with international standards on administrative assistance in tax matters. In its second-round peer review, Liechtenstein again received an overall rating of "Largely Compliant" (in the same category as the United States, Germany, the United Kingdom and Austria).





Embassy of Liechtenstein and WIIS Host Capitol Hill Event on Women in Politics

The Embassy of Liechtenstein, in partnership with Women in International Security (WIIS), hosted a panel discussion about "Women in Politics: Challenges and Opportunities" on March 6, 2019. The event occurred at the Longworth House Office Building on Capitol Hill.





Second Liechtenstein Dialogue for Development Reveals New Approaches to Development Aid

The second annual Liechtenstein Dialogue for Development (LDD) took place at the headquarters of the Hilti Group in Schaan on January 17, 2019 and brought together a group of about 90 government and business decision-makers, subject matter experts as well as young professionals from across sectors and geographies.





Liechtenstein Alpine Ski Racer Tina Weirather Becomes UNICEF Ambassador

Liechtenstein Olympian and World Cup winner Tina Weirather has become the first female ski racer in history to become a UNICEF ambassador. In January 2019 she was appointed UNICEF ambassador by UNICEF Switzerland and Liechtenstein. She is also the first spokesperson from Liechtenstein and the first female ambassador for UNICEF Switzerland and Liechtenstein.





Liechtenstein Featured in National Geographic Traveler

In its February/March 2019 issue, National Geographic Traveler featured Liechtenstein's capital of Vaduz as a "Smart City" for its commitment to accessing clean energy. In 2018 Liechtenstein once again topped the list of per capita production of solar energy by the organization SolarSuperState.




Forward to a friend

Copyright © 2019 Embassy of Liechtenstein

Click here to unsubscribe