In mid-March Aurelia Frick, Minister for Foreign Affairs, Justice, and Culture, visited the United States to meet with officials in New York and Washington, DC, and to officially open a new Honorary Consulate in Houston, Texas.
In New York, Minister Frick attended the 62nd session of the UN Commission on the Status of Women. While in Washington, she further stressed the importance of the role of women in foreign affairs, speaking at a discussion co-hosted by the Embassy of Liechtenstein in Washington and Women in International Security. At the event titled "People on the Move: The Gender Dimensions of Migration, Refugee Crises, and Human Trafficking," Minister Frick discussed important aspects related to the UN initiative on Women, Peace and Security. She drew focus to Liechtenstein's efforts in combating modern slavery and developing innovative programs to teach refugees new languages.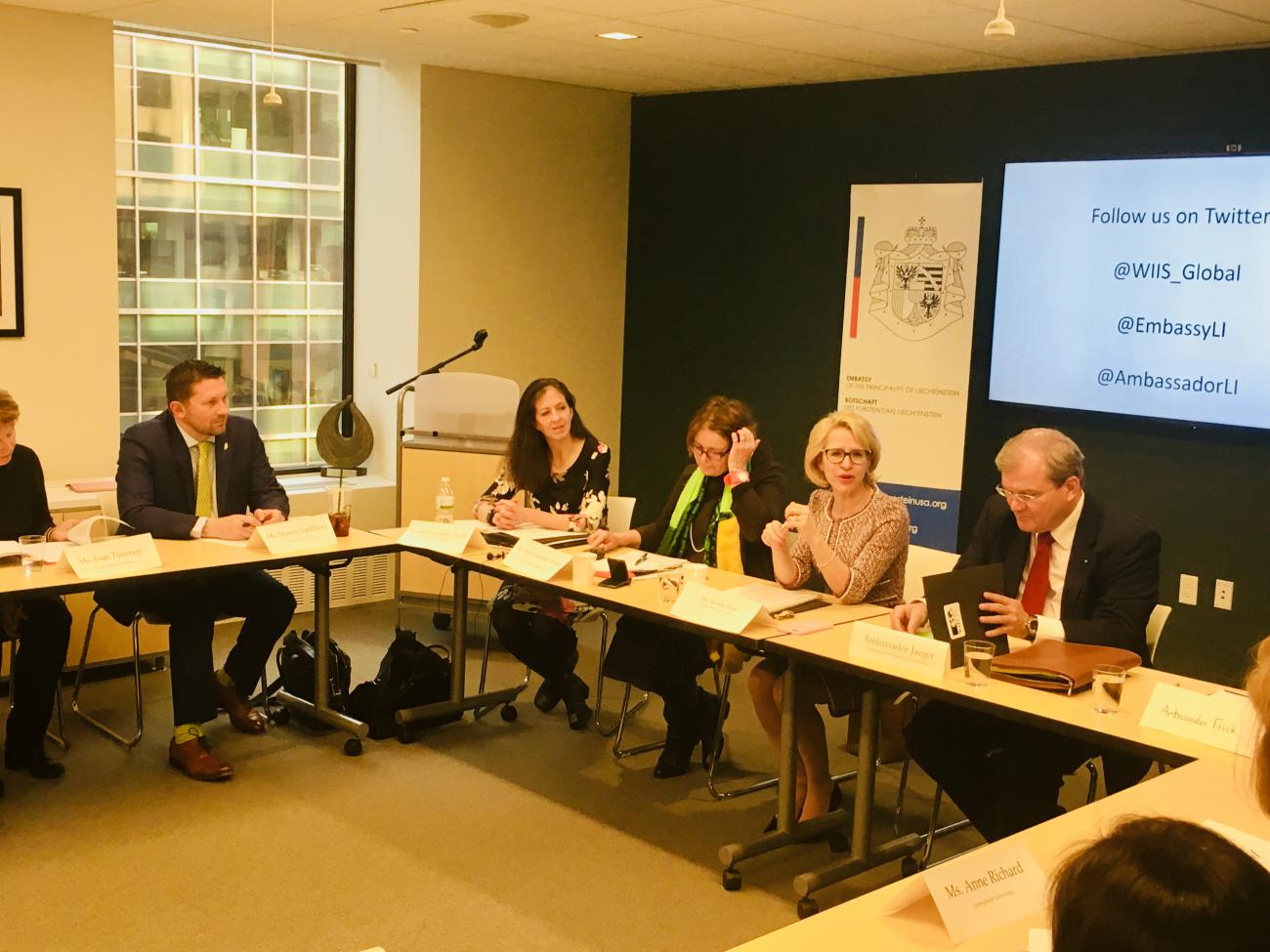 In her judicial capacity, Minister Frick met with US Attorney General Jeff Sessions. Both praised the good standing relations between the countries' judicial authorities and well-functioning mechanisms in place to exchange information to prosecute criminals. Minister Frick also presented Liechtenstein's efforts to work with representatives of the financial sector, financial regulators, investigators and prosecutors, civil society and UN bodies, to come up with recommendations and procedures to block the flow of money financing human trafficking.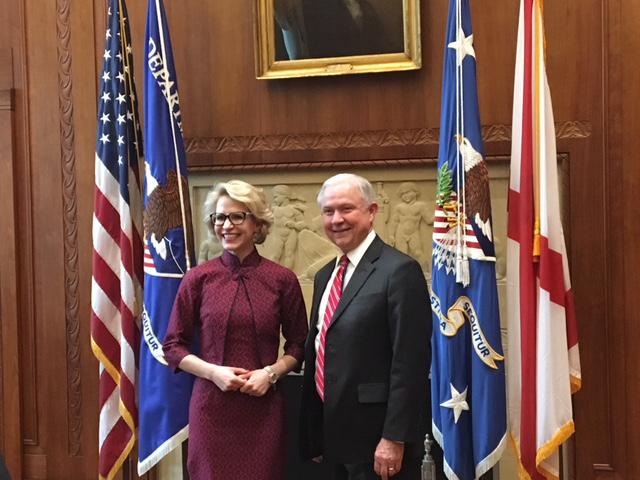 Minister Frick also visited the State Department where she met with Elisabeth Millard, Deputy Assistant Secretary of State for European and Eurasian Affairs. There Minister Frick discussed Liechtenstein's efforts to investigate crimes against humanity in Syria. The IIIM or International, Impartial and Independent Mechanism to assist in the investigation and prosecution of persons for the most serious international crimes in Syria, will collect, consolidate, preserve and analyze evidence and prepare case files to facilitate and expedite fair and independent criminal proceedings. Such trials can take place in national, regional or international courts or tribunals in the future. The IIIM was created out of a UN resolution (71/248) which was initiated by Liechtenstein. The IIIM will initially be funded exclusively from voluntary contributions by UN members. Minister Frick thanked Deputy Assistant Secretary Millard for the US' recent contribution of $350,000 to fund the effort.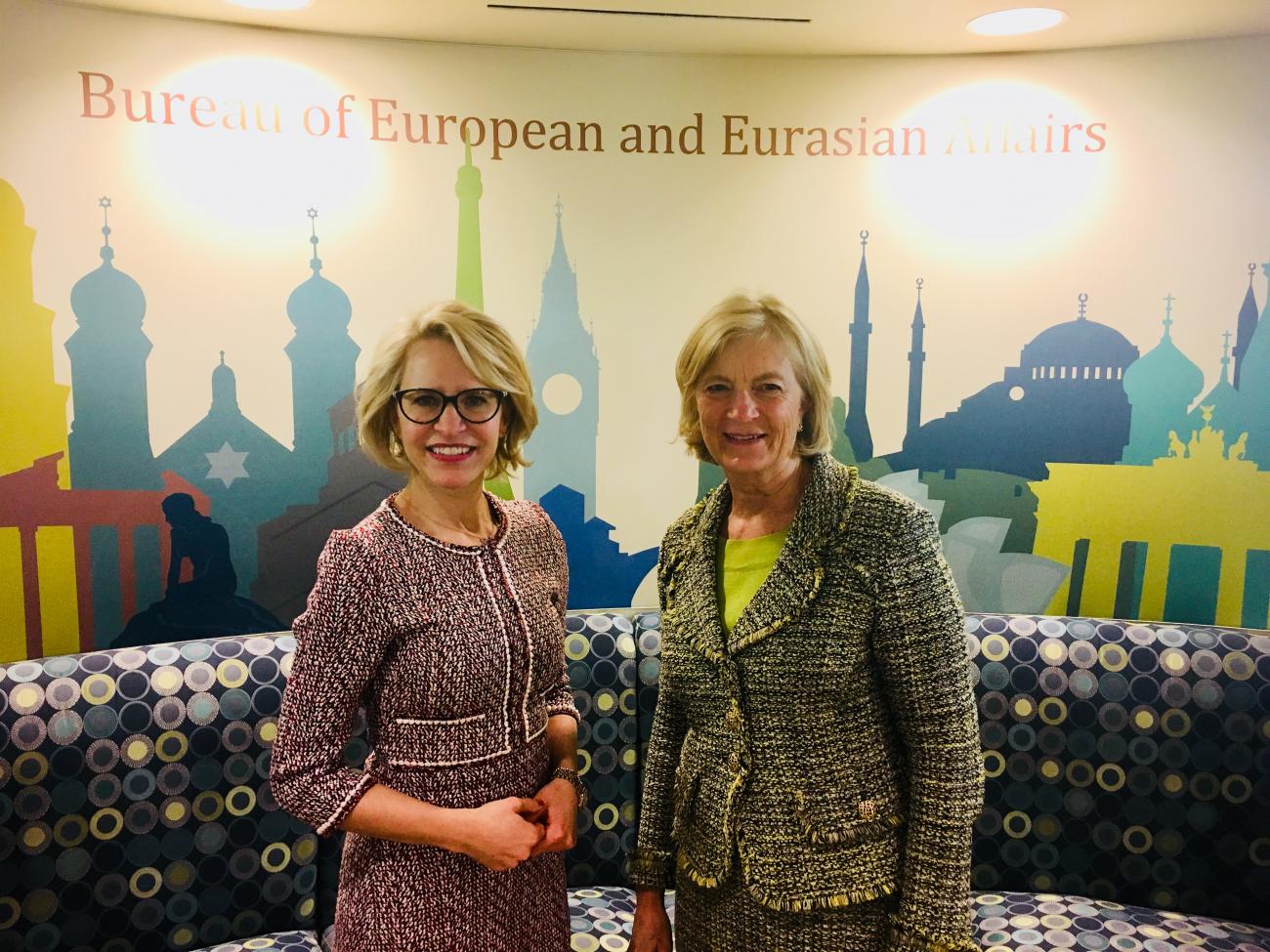 Minister Frick also met with Dan Mullaney, Assistant United States Trade Representative (USTR) for Europe and the Middle East. Both stated their enthusiasm about the resumption of the Trade Policy Dialogue between the USTR and the European Free Trade Association (EFTA), a trade block made up of Iceland, Liechtenstein, Norway and Switzerland. The dialogue's mission is to discuss and analyze ways to enhance trade among all parties. As EFTA members are not members of the EU, Minister Frick also discussed how the United Kingdom's decision to leave the EU may impact EFTA and subsequently Liechtenstein, which is also a member of the European Economic Area (EEA – Iceland, Liechtenstein, Norway and all EU members).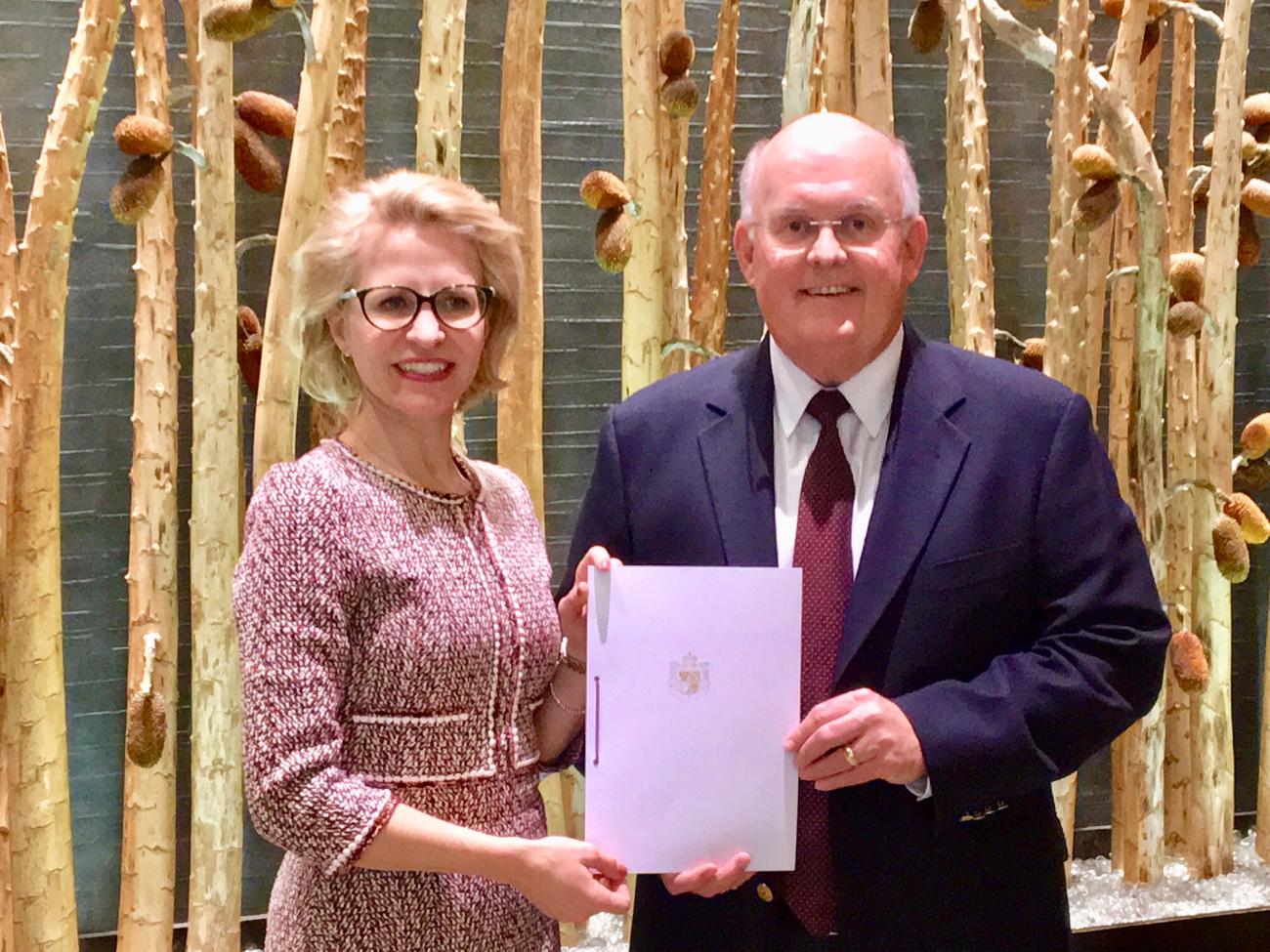 In Houston, Minister Frick celebrated the official opening of a new Honorary Consulate, which will serve to enable greater relations in Texas and its bordering states. Dennis Houston, will serve as Honorary Consul. At a reception officially inaugurating the Honorary Consulate, Minister Frick stated "In choosing Dennis, we have found a very able and dedicated person to promote Liechtenstein, enhancing and deepening our relationship in this region. That Denny is deeply connected to the area, I believe this is most important to effectively reach out to people and begin a process of growing relations starting at the personal and more grass-roots level."